"You are the bows from which your children as living arrows are sent forth" – Kahlil Gibran.
Good morning all! How is everyone? Welcome to this week's living arrows which is hosted by the very lovely Donna over at What the Redhead said. Wow! what a weekend we had!
On Saturday morning we travelled up to Manchester as I attended BlogOns 11th conference BlogOnToys. It was incredible and I had such a wonderful time. I came away so excited and inspired after learning so much from the fabulous speakers, chatting with so many lovely bloggers and brands that came along to the event.
After arriving on Saturday afternoon we dropped our luggage off at the hotel and headed straight into the city centre. Little monkey was super excited to go on the tram and to check out the Lego store which Luke and his mum discovered on our last visit which was back in May when I went along to BlogOnX.
We wandered around the shops, grabbed a yummy hot chocolate from Costa and spent the evening back the hotel eating pizza and watching Harry Potter whilst little one played with her goodies chosen from the Lego store.
Little Monkey loved spotting the beautiful and very colourful bees dotted around the city.
After a busy day exploring on Sunday with Daddy and Nanny Brushneen whilst I was at BlogOnToys a nap was clearly needed.
This photo is actually the perfect representation of how we was all feeling by Sunday evening, all knackered and ready for our beds after a very busy but very amazing weekend in Manchester.
You can see who else has linked up with living arrows this week here…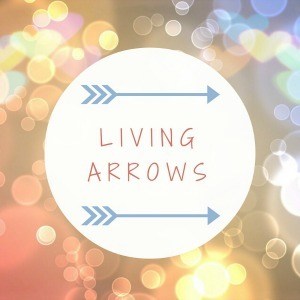 Check out last week's post here
Living Arrows – Fun at the Park
Thank you so much for reading
Kayleigh
X